This has been a vey productive week with several shoots. 
I met up with fellow RTPS member Nick Tsinosis in the City and he showed me some of his favourite locations to photograph. These first images are from the roof garden at 120 Fenchurch Street. This is a great location to get some elevated shots of the city from the 15th floor. The terrace is protected by a tall glass barrier and you have to shoot through the glass. It didn't cause too many problems as it was an overcast day with few reflections. If you attempt to shoot here during bright lights or in the evening it may be problematic.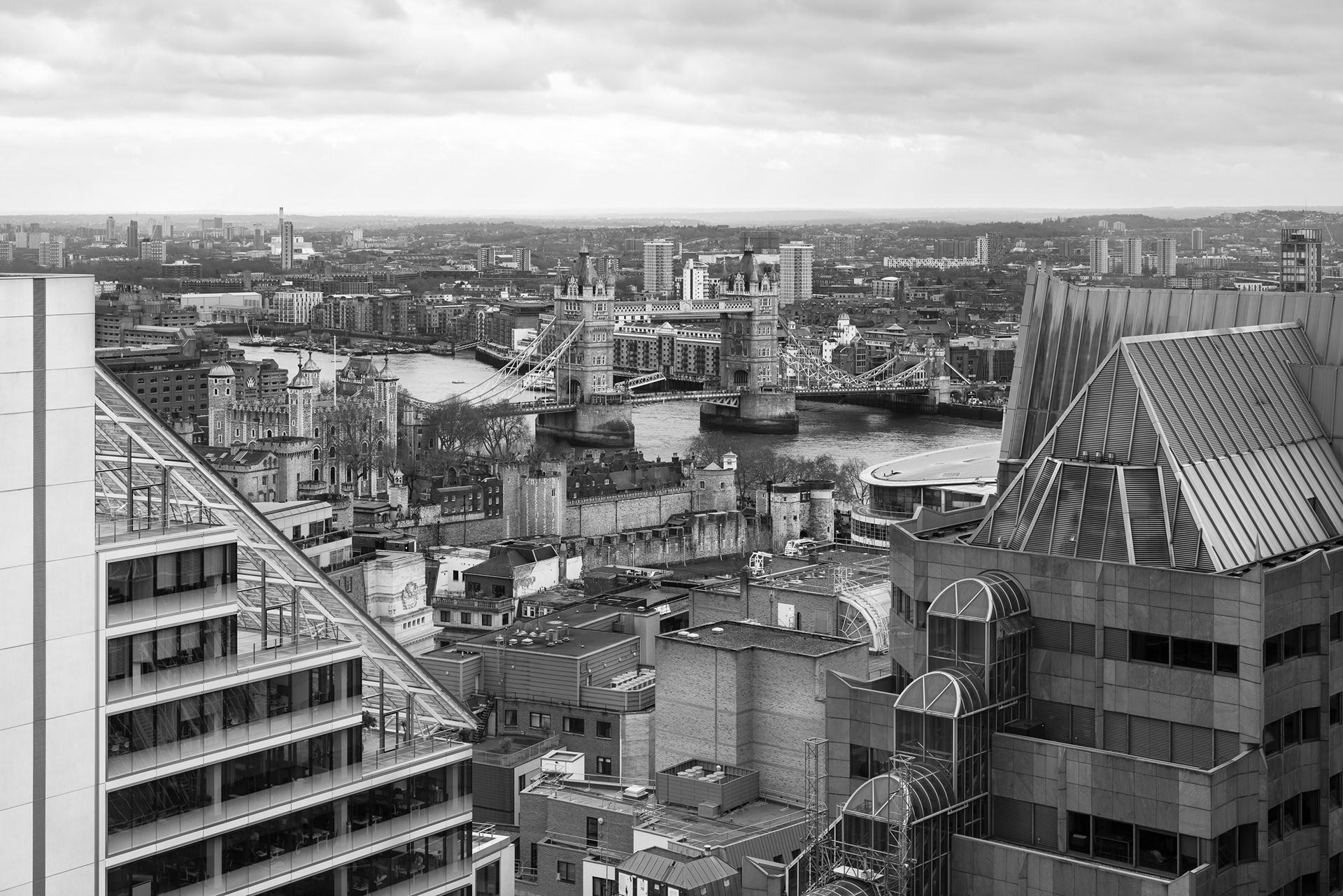 We moved on to the north side of the embankment. The tide was out and we were able to explore along the shoreline. I took more images, but my widest lens was 63mm (50mm full frame equivalent) so I deleted many later as they lacked the impact I was looking for.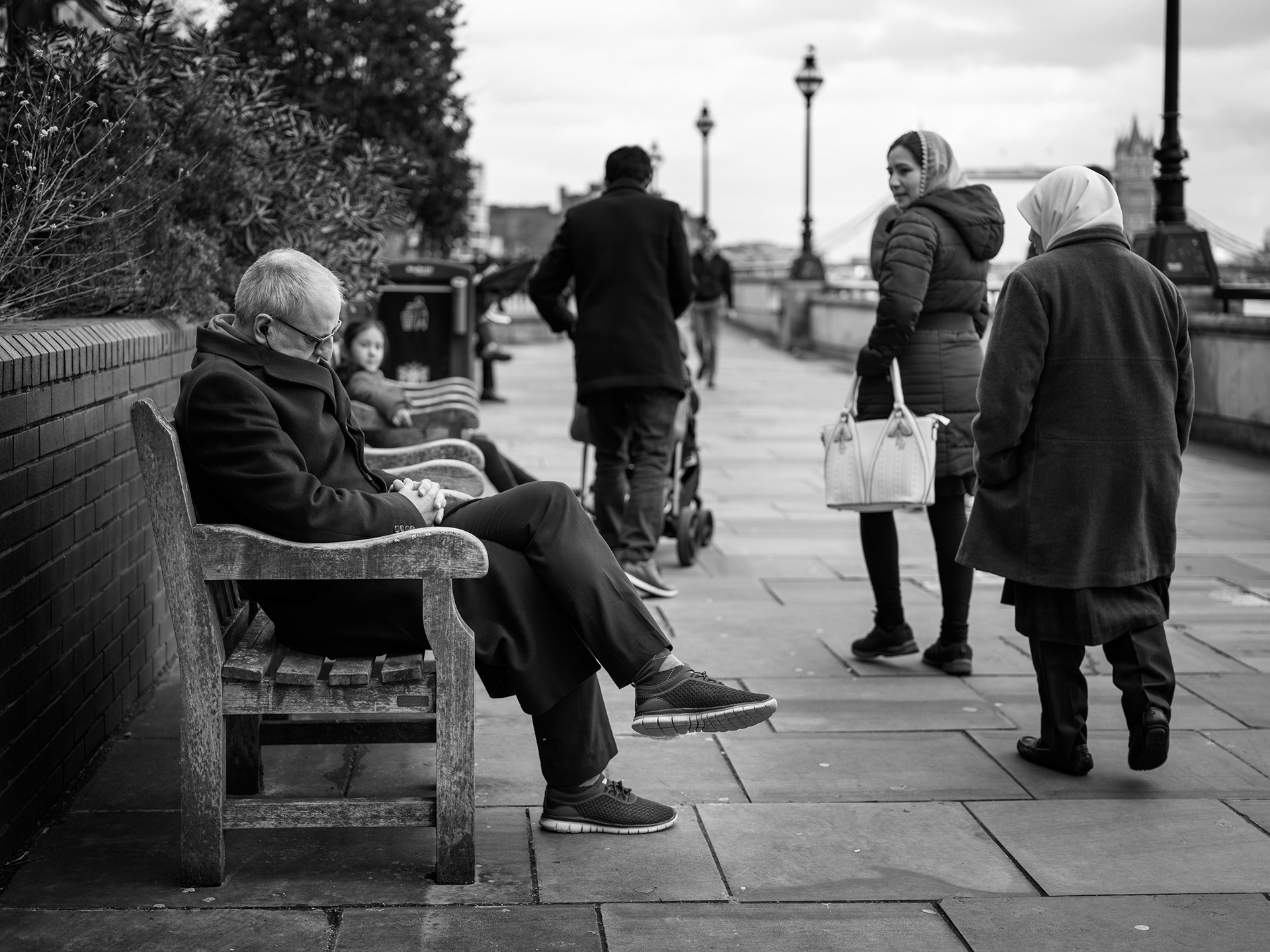 For the next day of shooting I first stopped off at Park Cameras near Tottenham Court Road and picked up a GF45 lens. This has a full frame view of 35mm and is a focal length I really like a lot. Armed with this I stopped off at St. Paul's and retraced some of the embankment from the previous day.
I had hoped to go inside St. Paul's Cathedral, but they now charge £20.00 for admission so I gave that a miss for now. Instead I walked around and looked for other opportunities.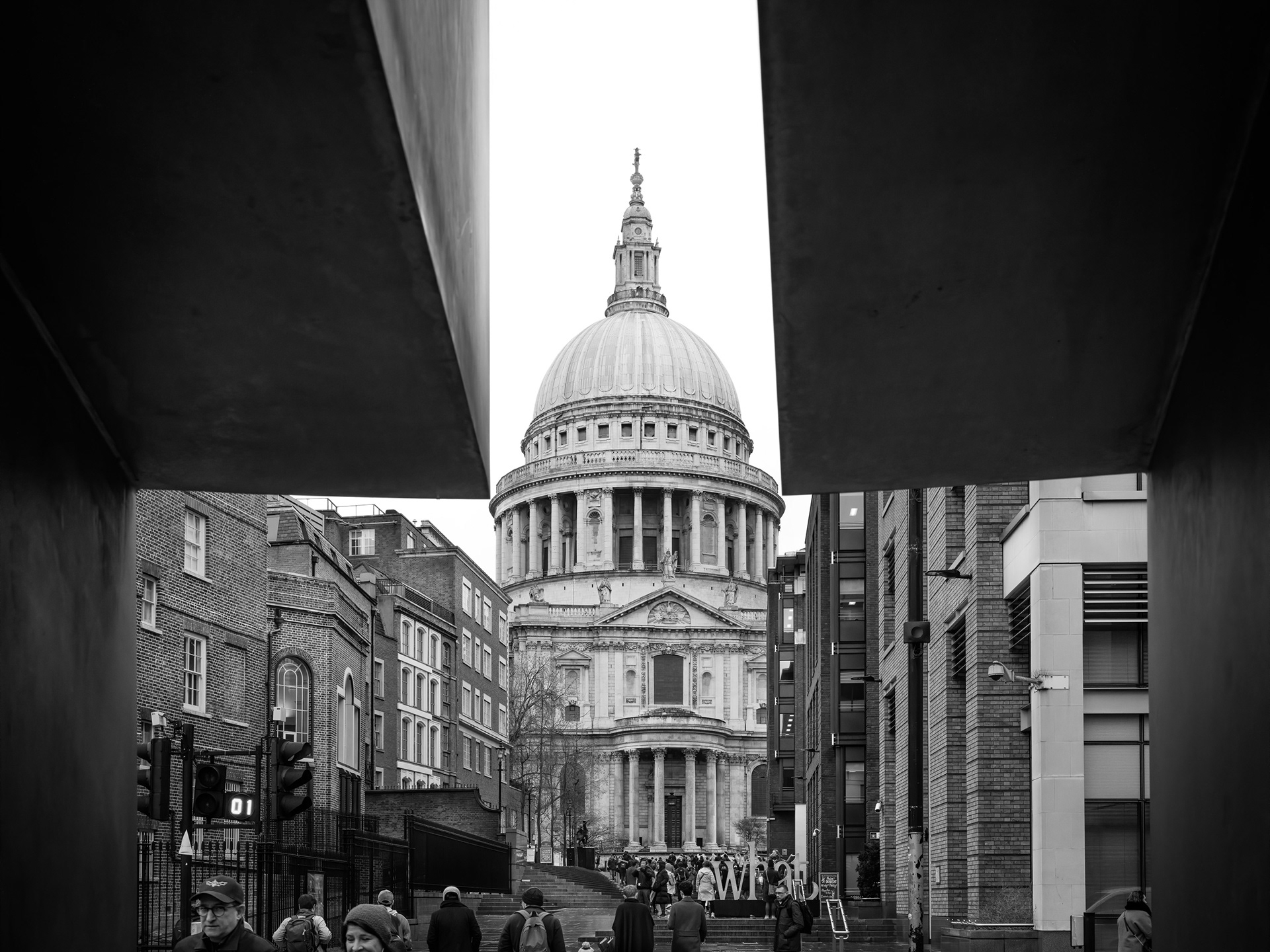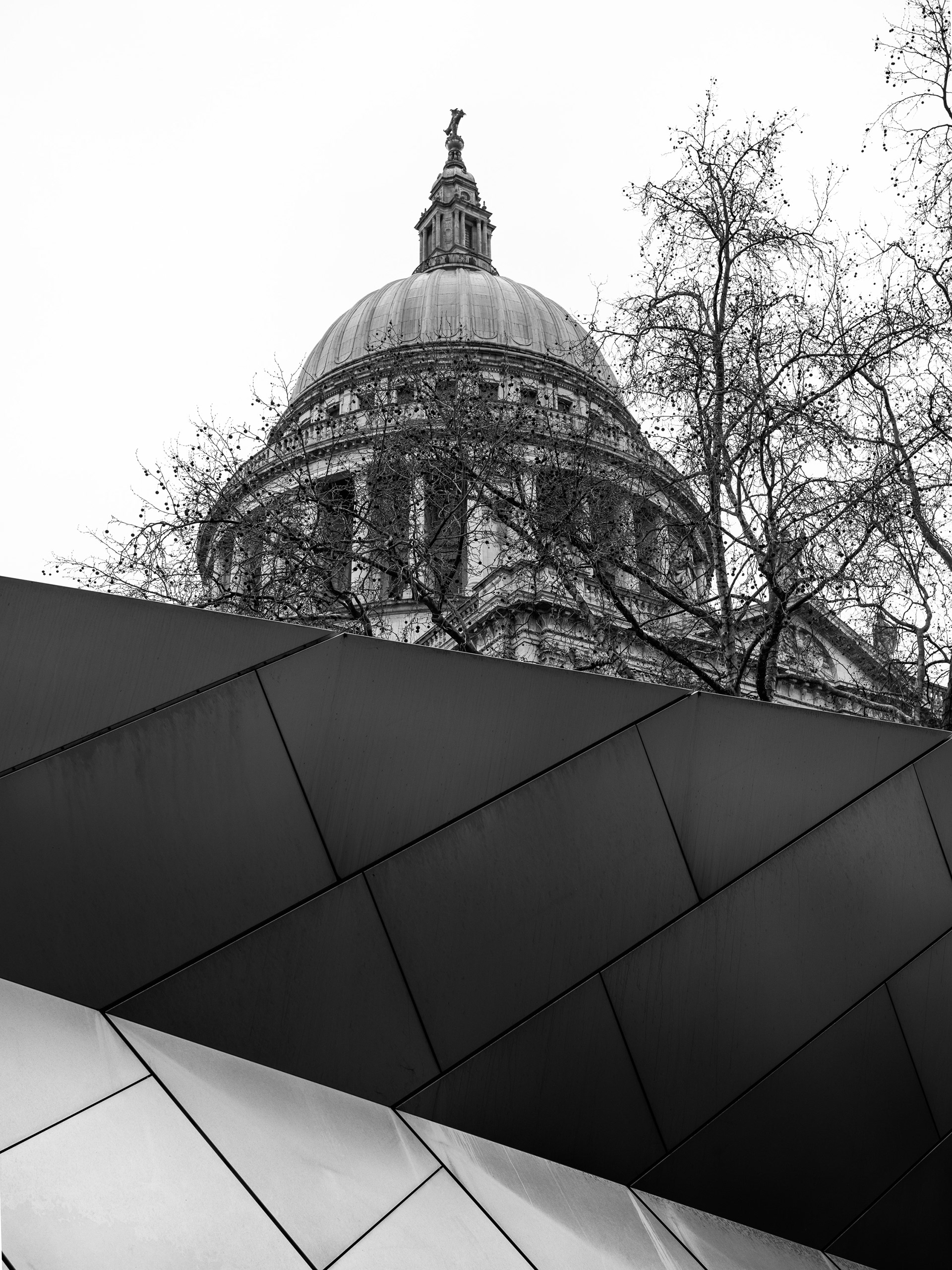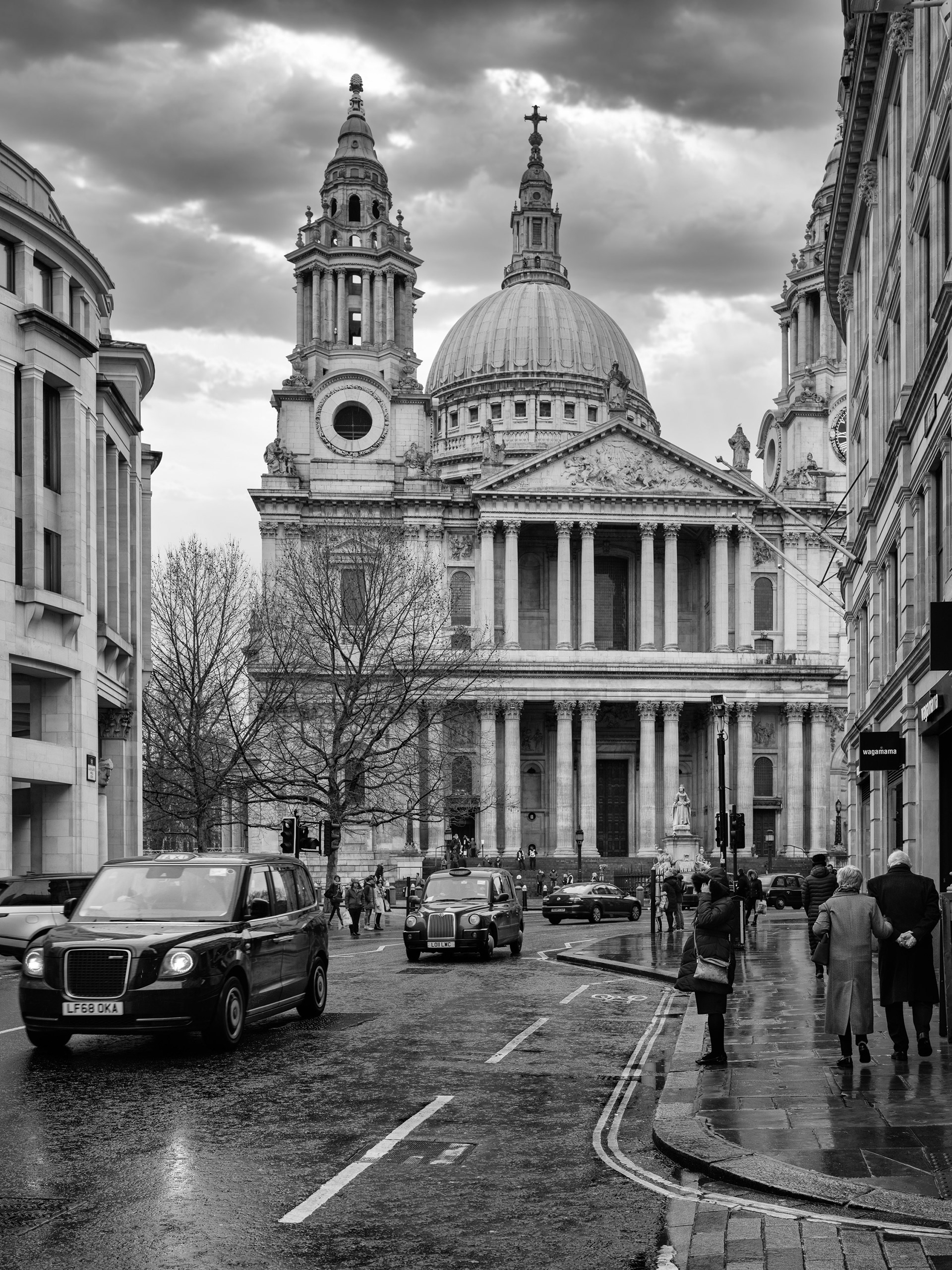 From St. Paul's you can walk down to the Millennium Bridge and the Embankment.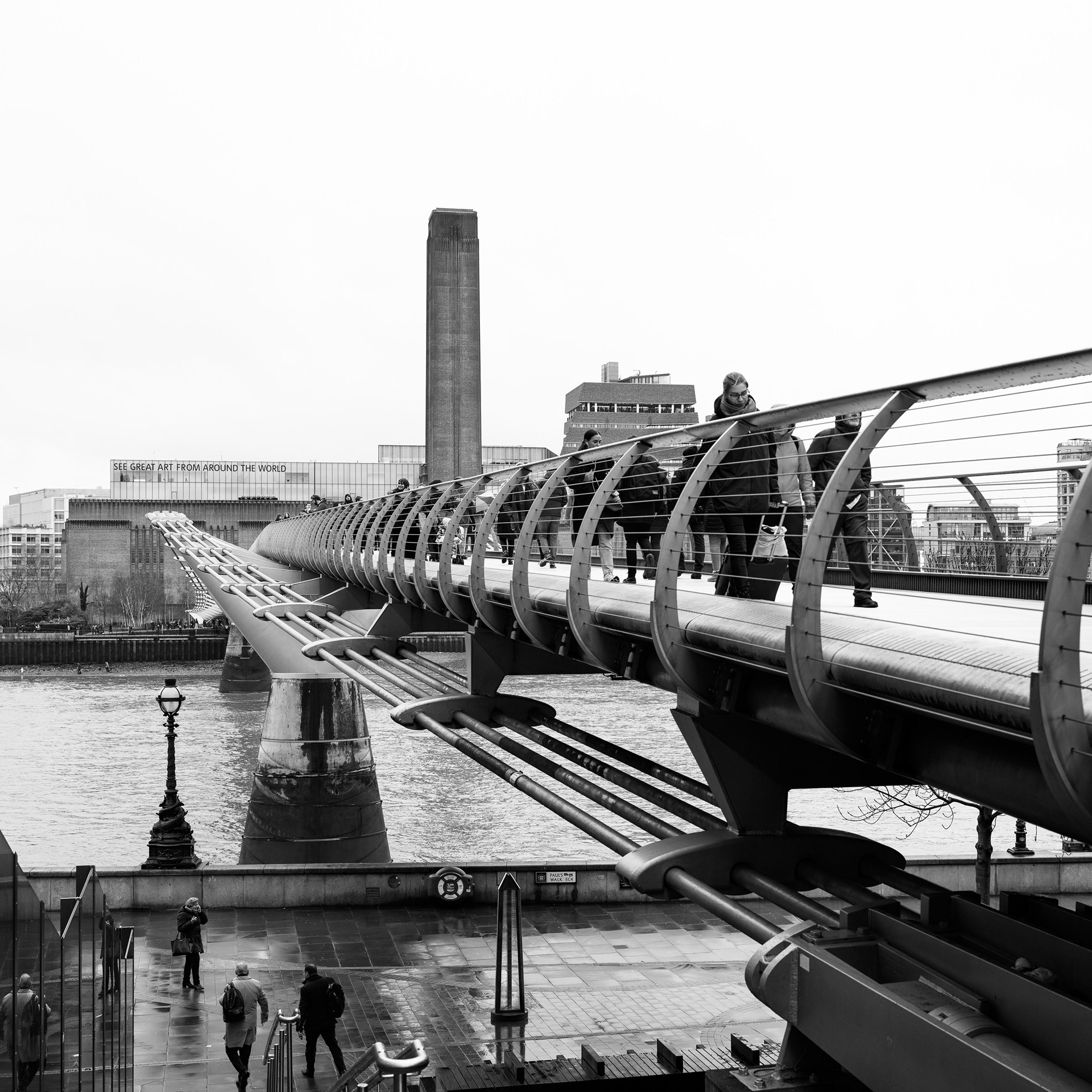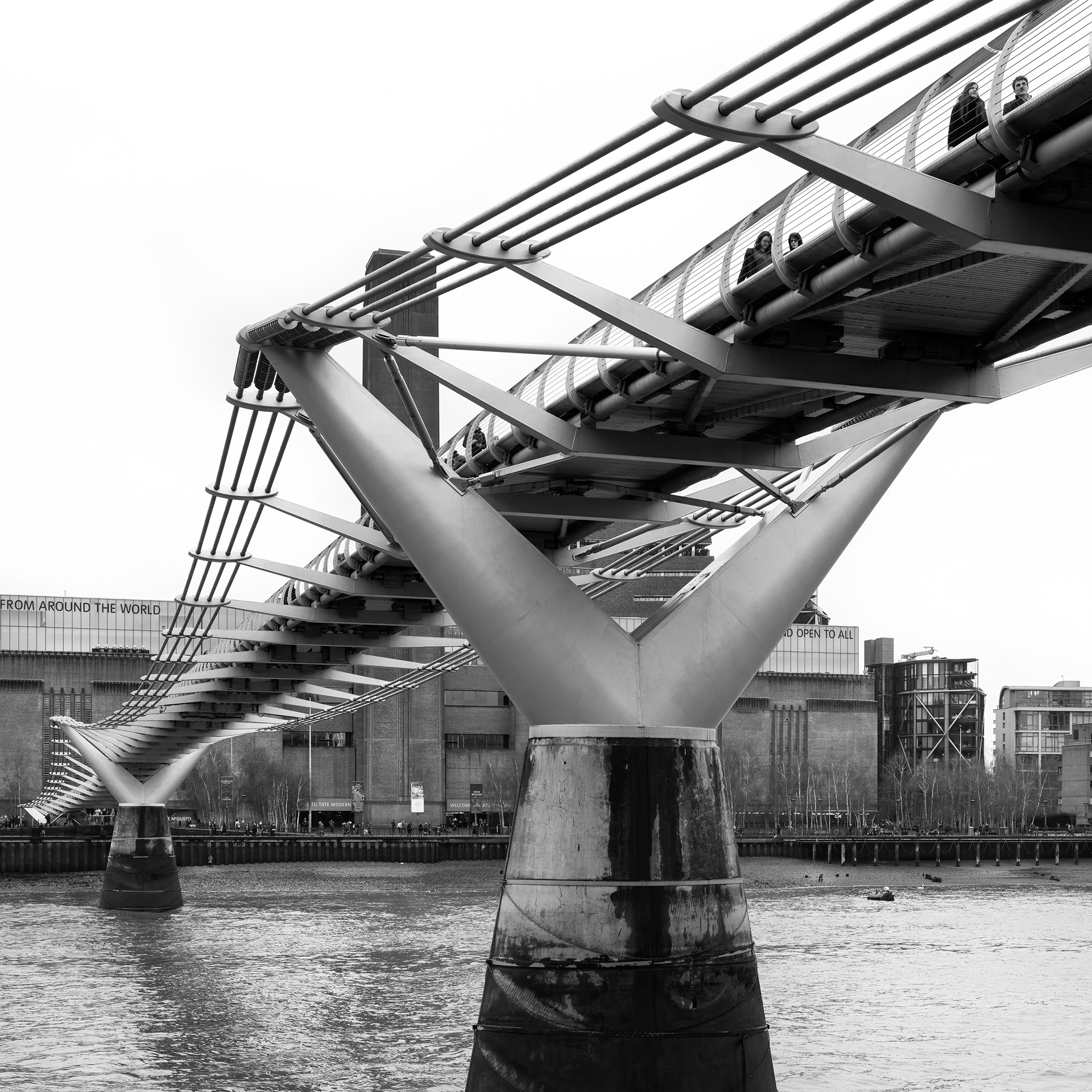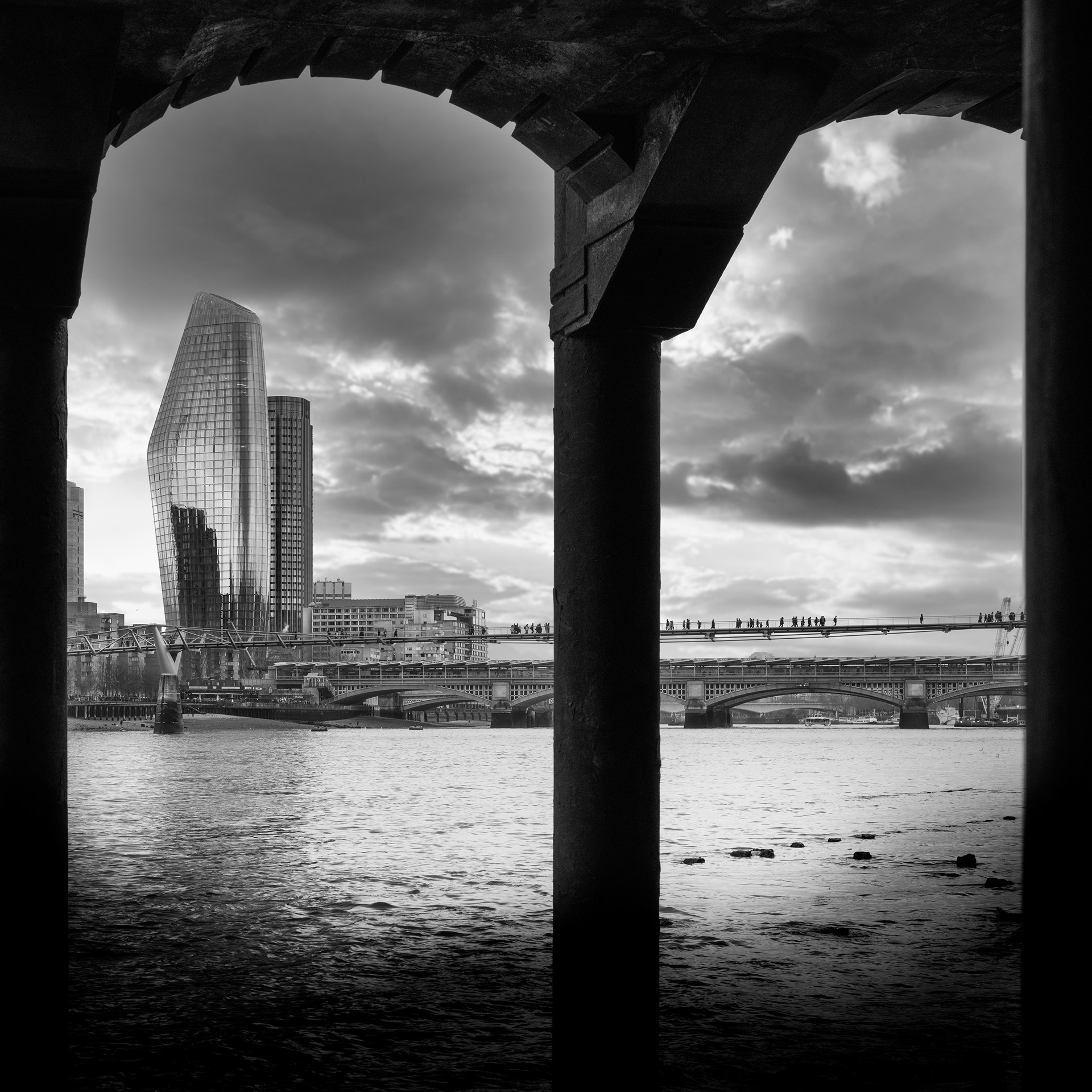 For the third shoot I went to the V&A for some indoor "street" photography. i really like this place for shooting people with all the exhibits as props.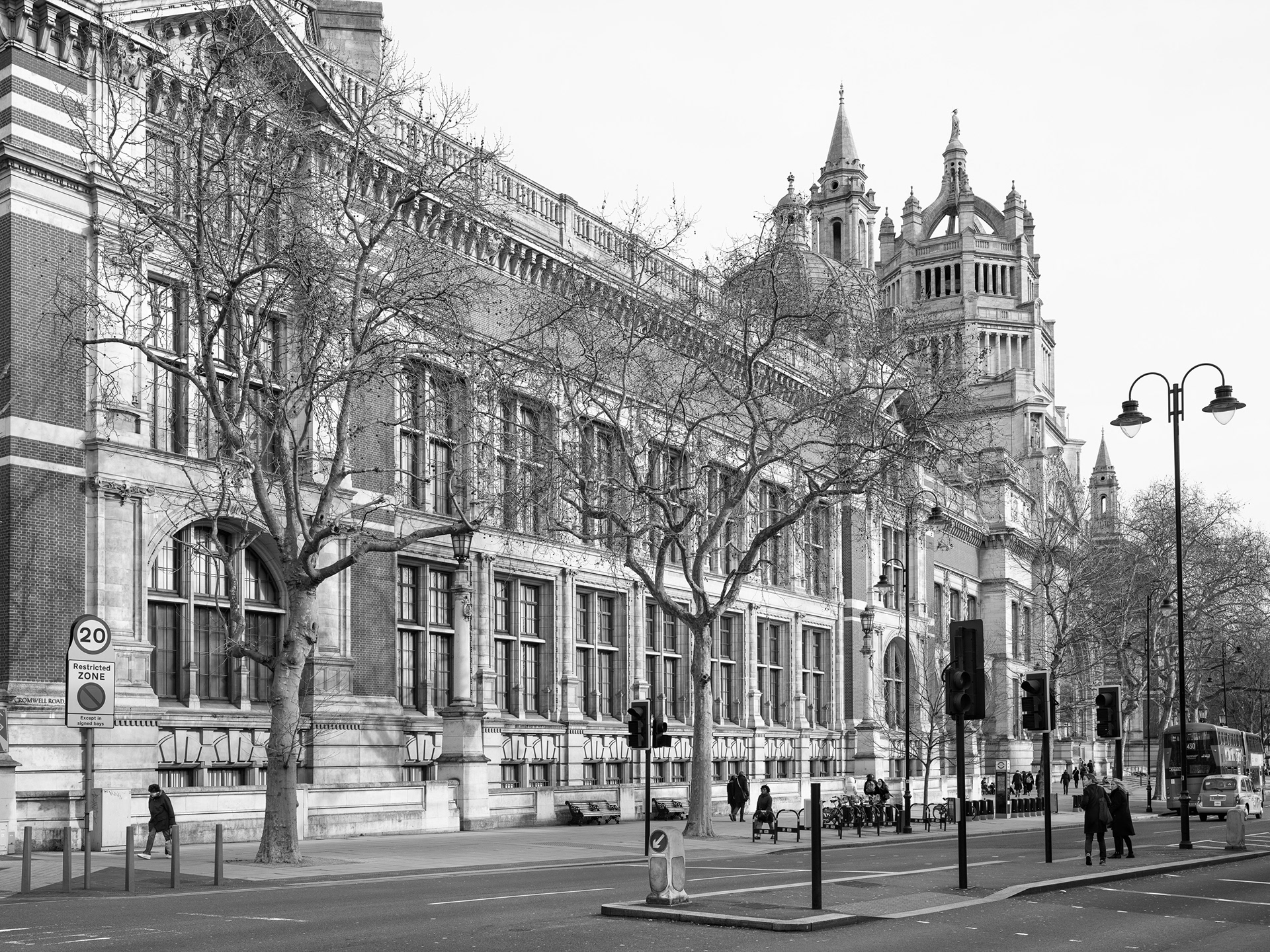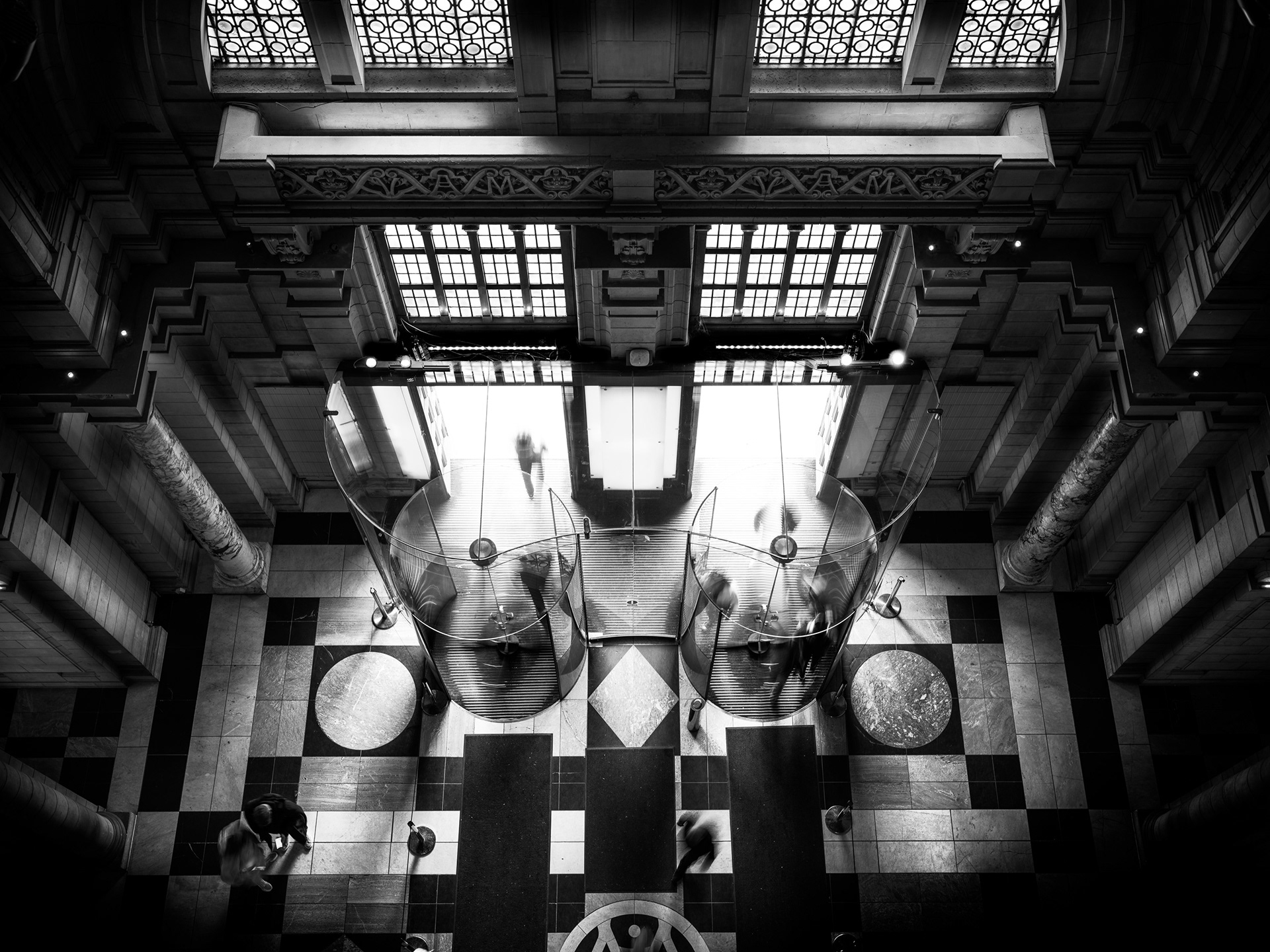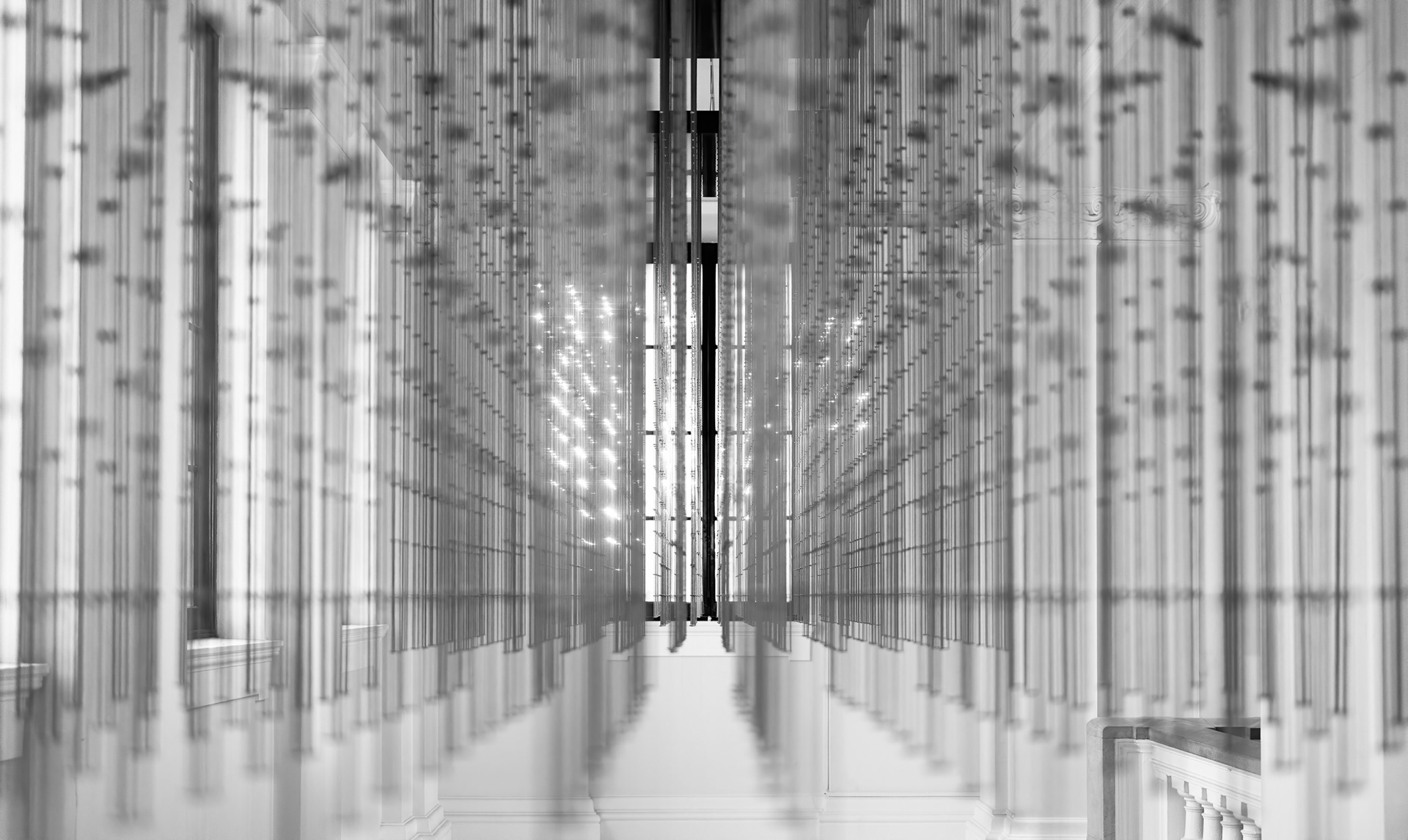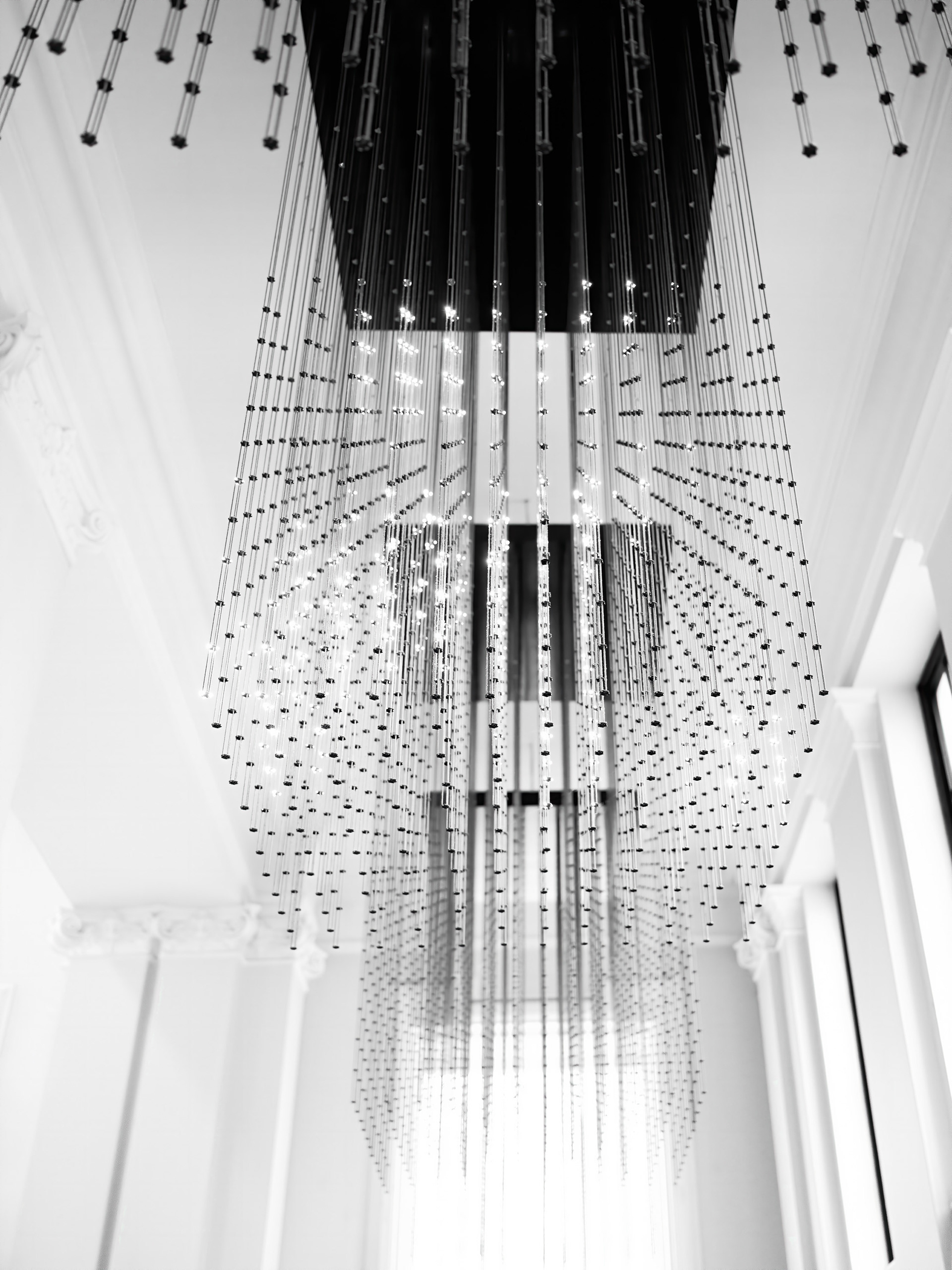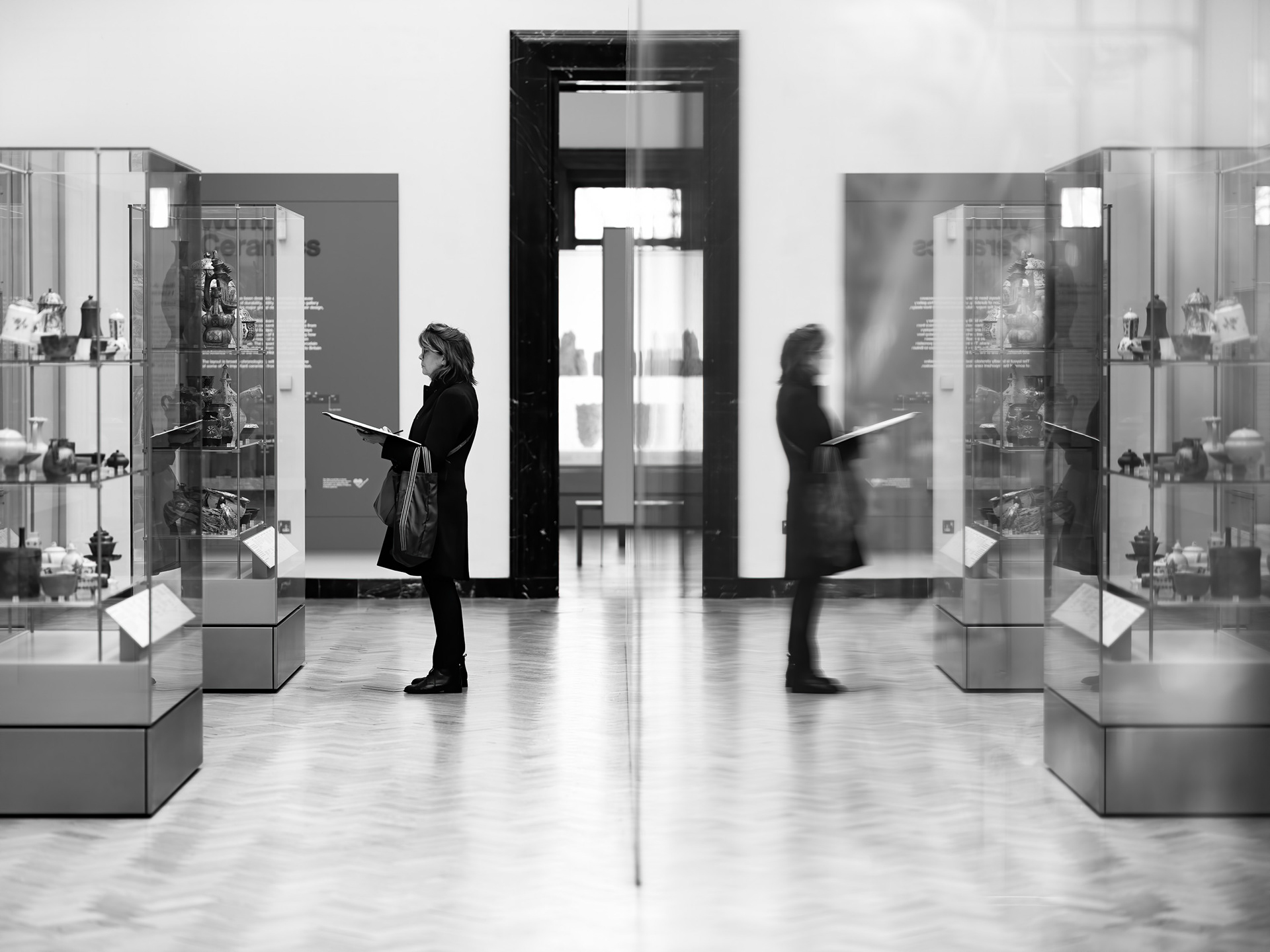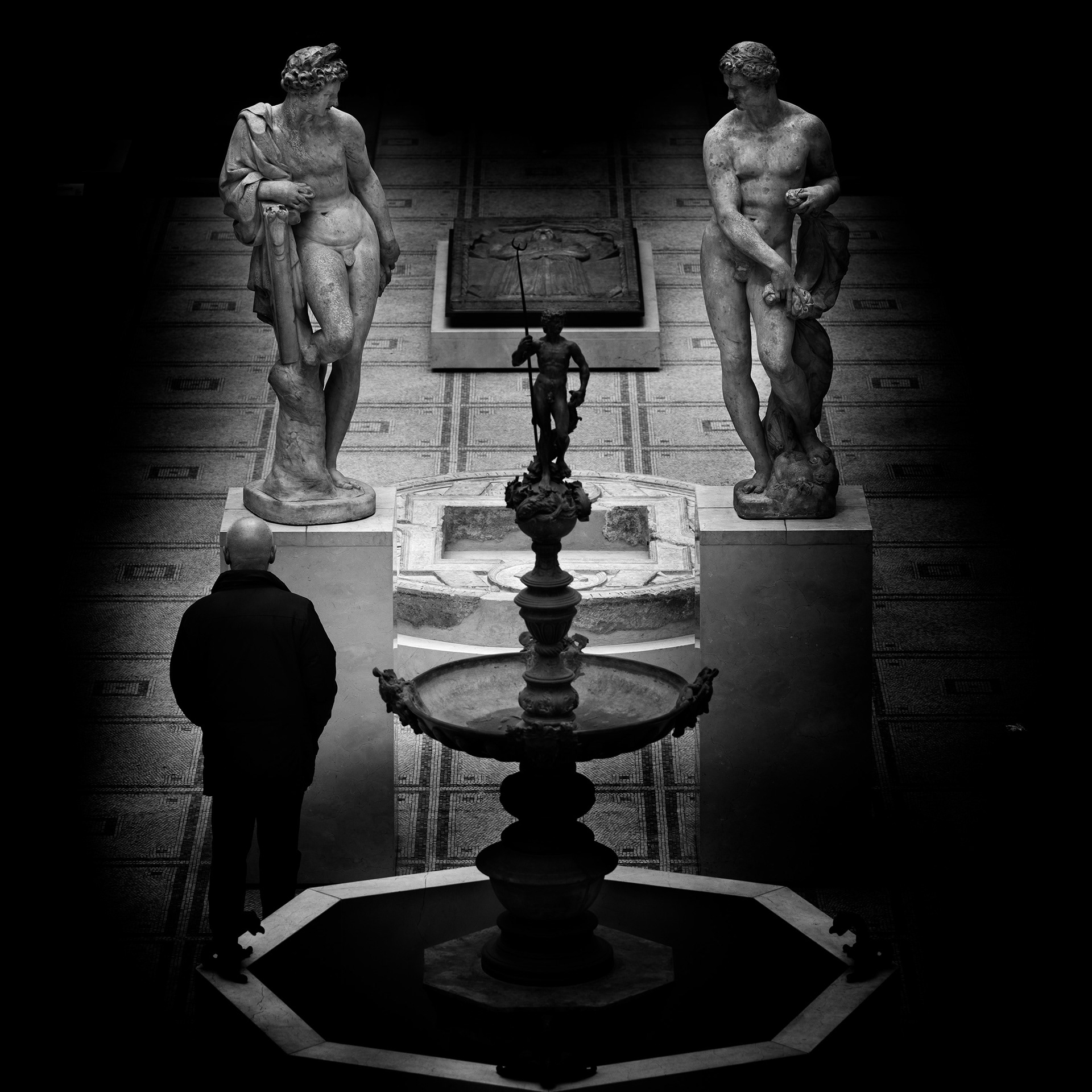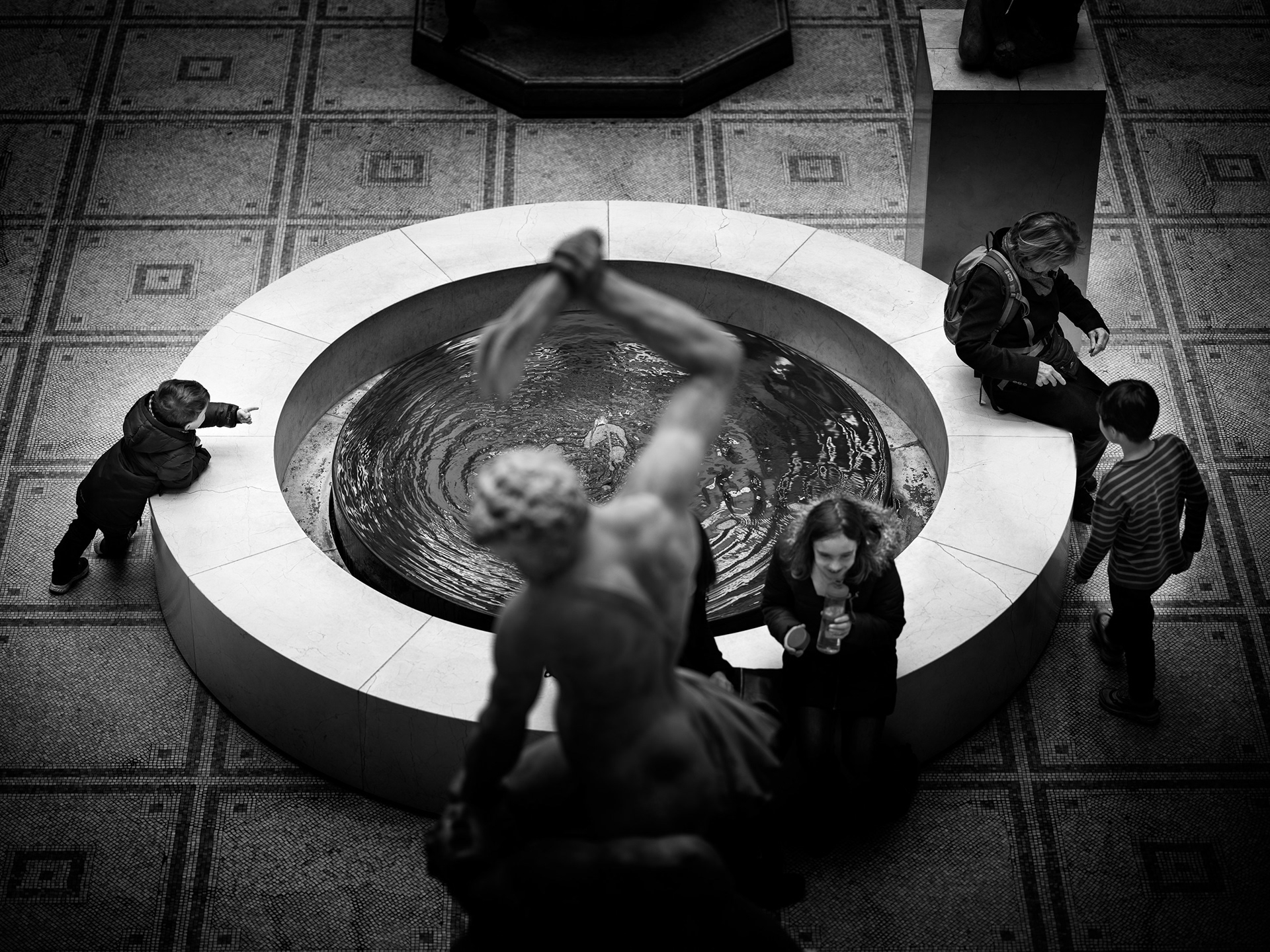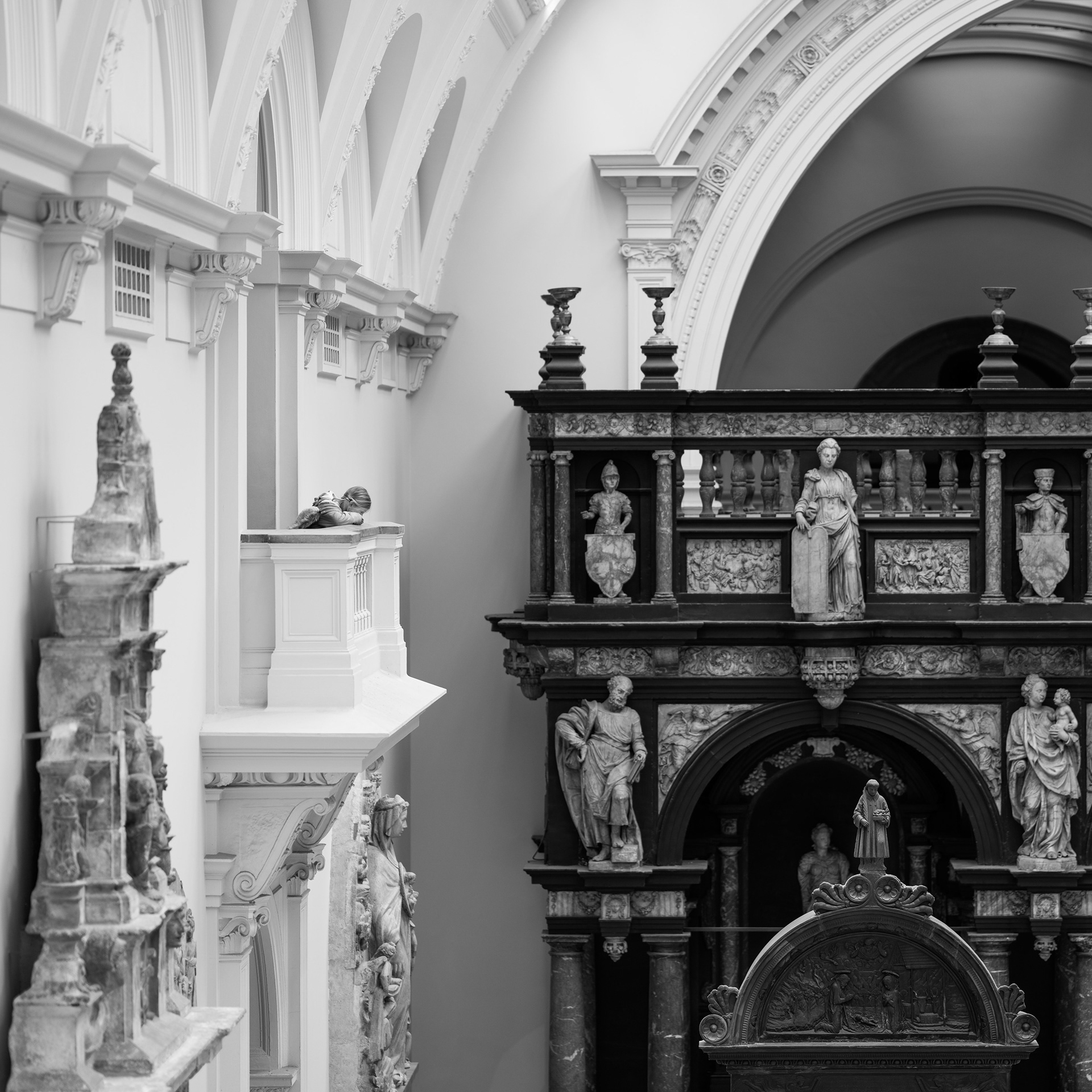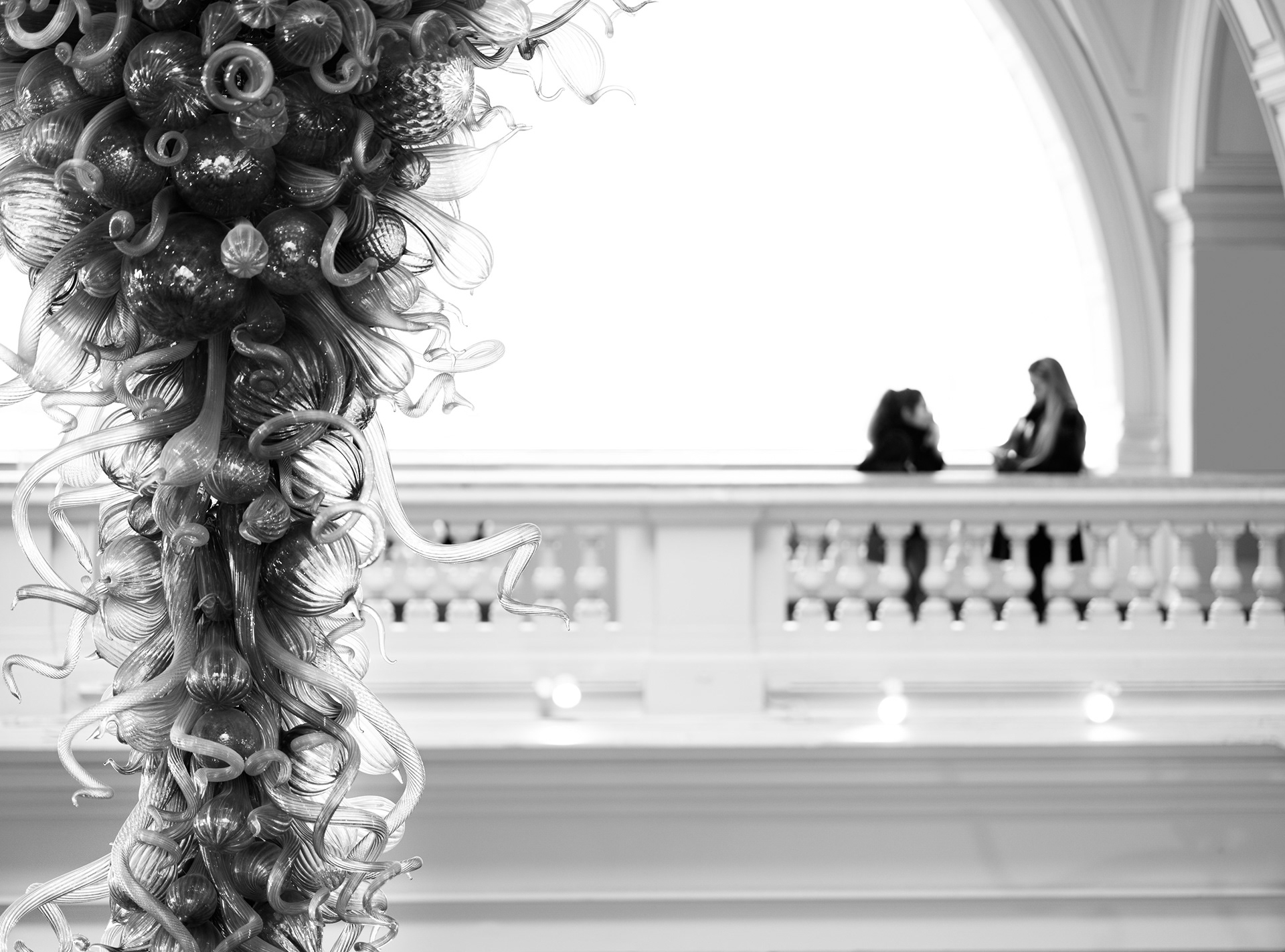 That concludes this weeks images. All shot with the Fujifilm GFX100 and GF45 / GF63 / GF110.