The other day I thought it would a great idea to get up at 04:15am and go into Richmond Park for 05:00am. Don't know why I thought that would be good plan. It was was dark.
Turns out you need light for wildlife photography.
So with with enough light for 1/8s @ f/2.8 and ISO4000 I just had to stand there waiting for sunrise. Did I mention that it was cold?
After 45 minutes of waiting around I got bored and started to look for a plan B. I only had my 400mm lens with me so I decided to try some slow shutter panning shots.
The light was enough now for 1/30 - f/2.8 - ISO1600 so I started with that. The goal is to get just enough definition in the subject that it doesn't just end up as a big blur ball.
Panning the camera just as normal, keeping the subject on the focus point and hope for an interesting outcome.
At these slower shutter speeds you cannot always get 10pfs, but just keep triggering the shutter and grab as many frames as possible.
Here are some of the better frames @ 1/30s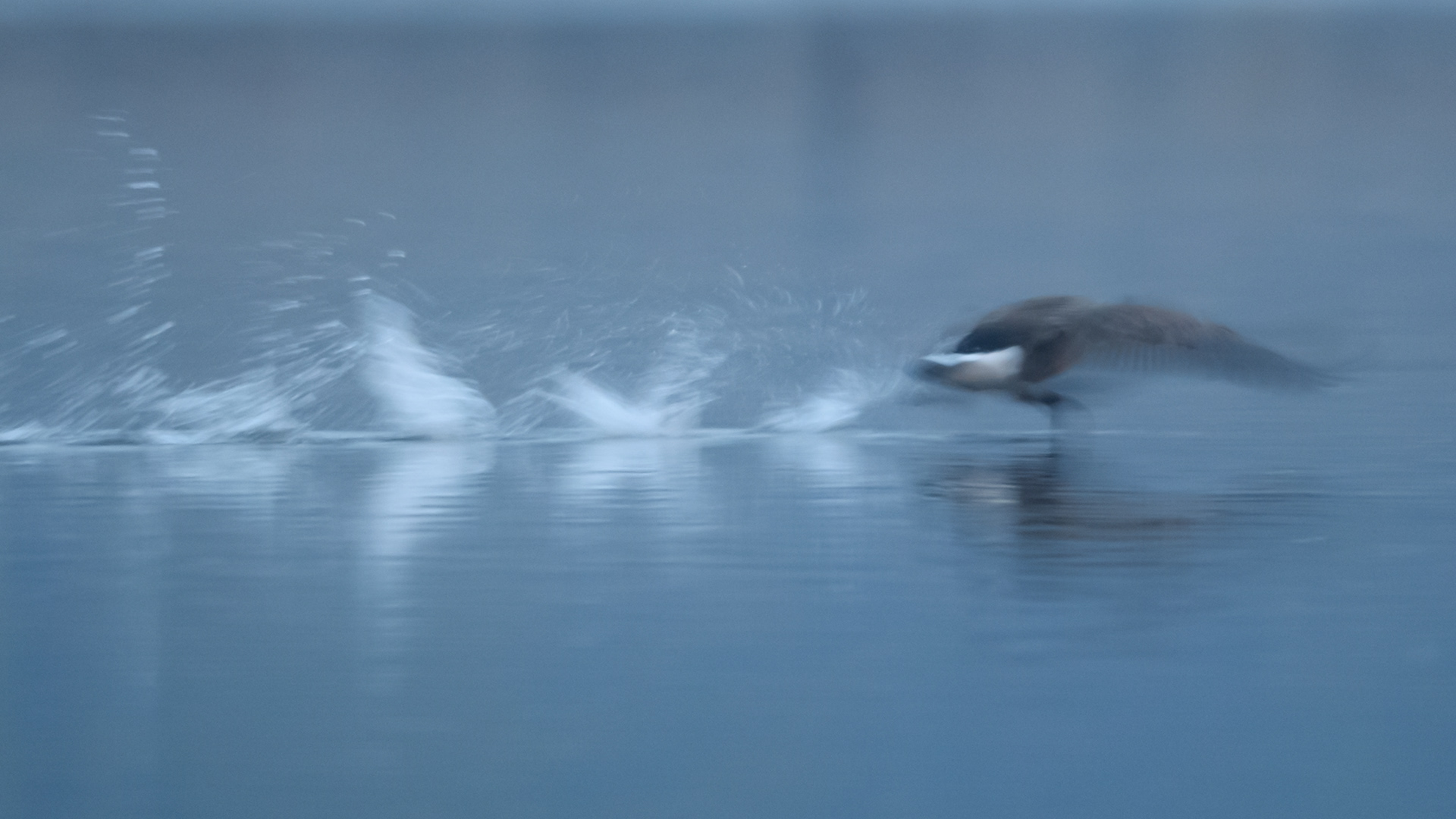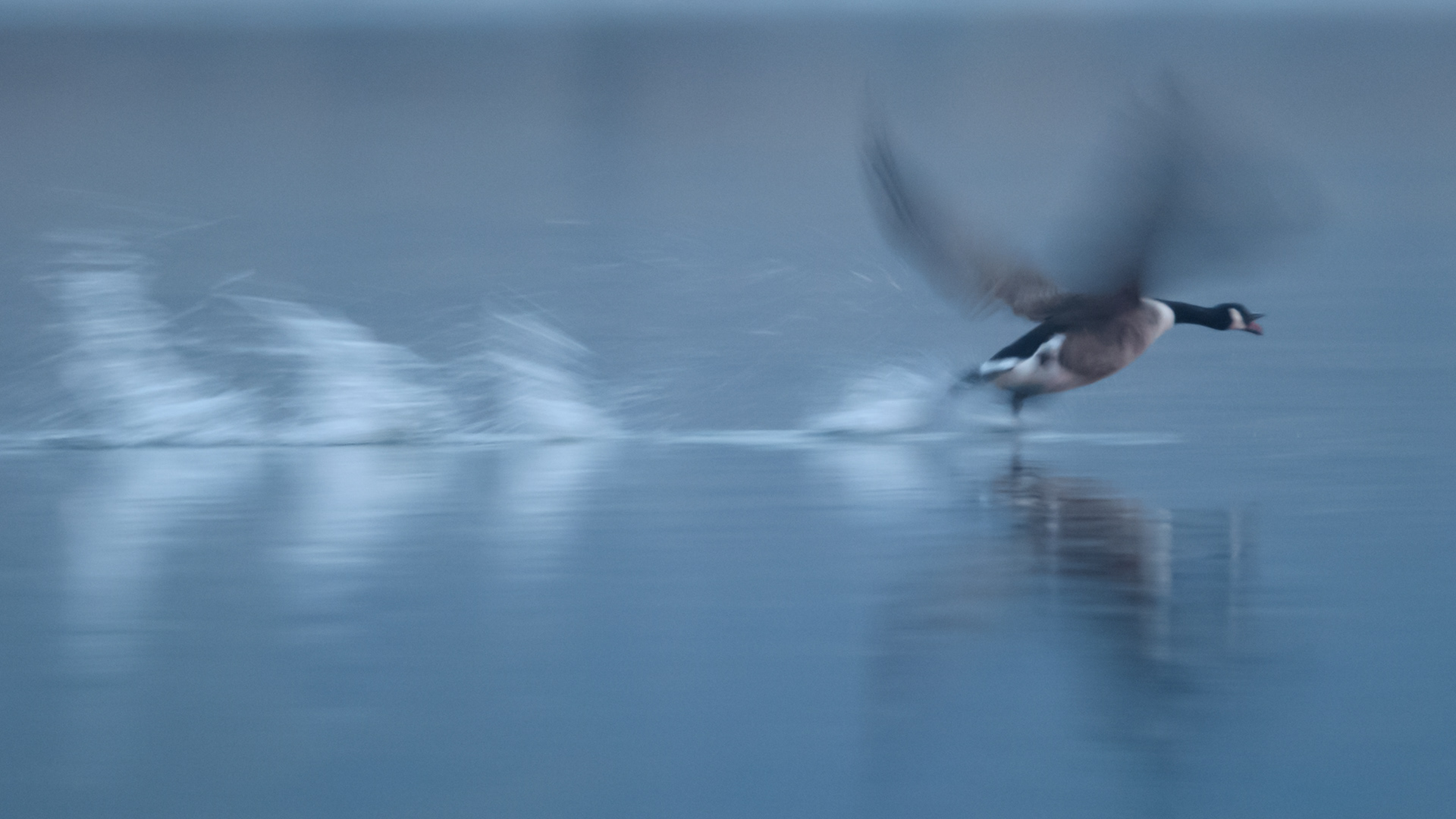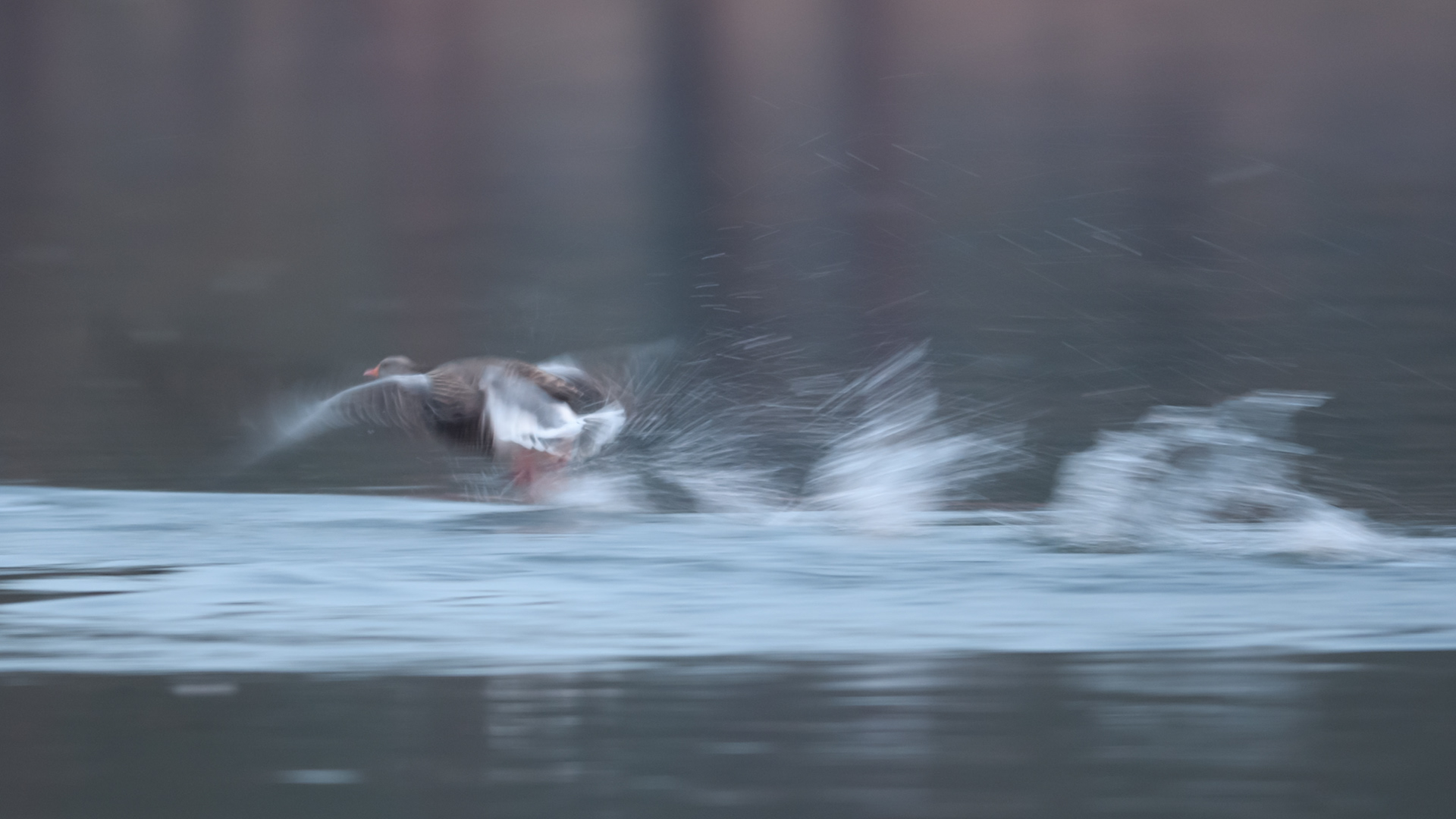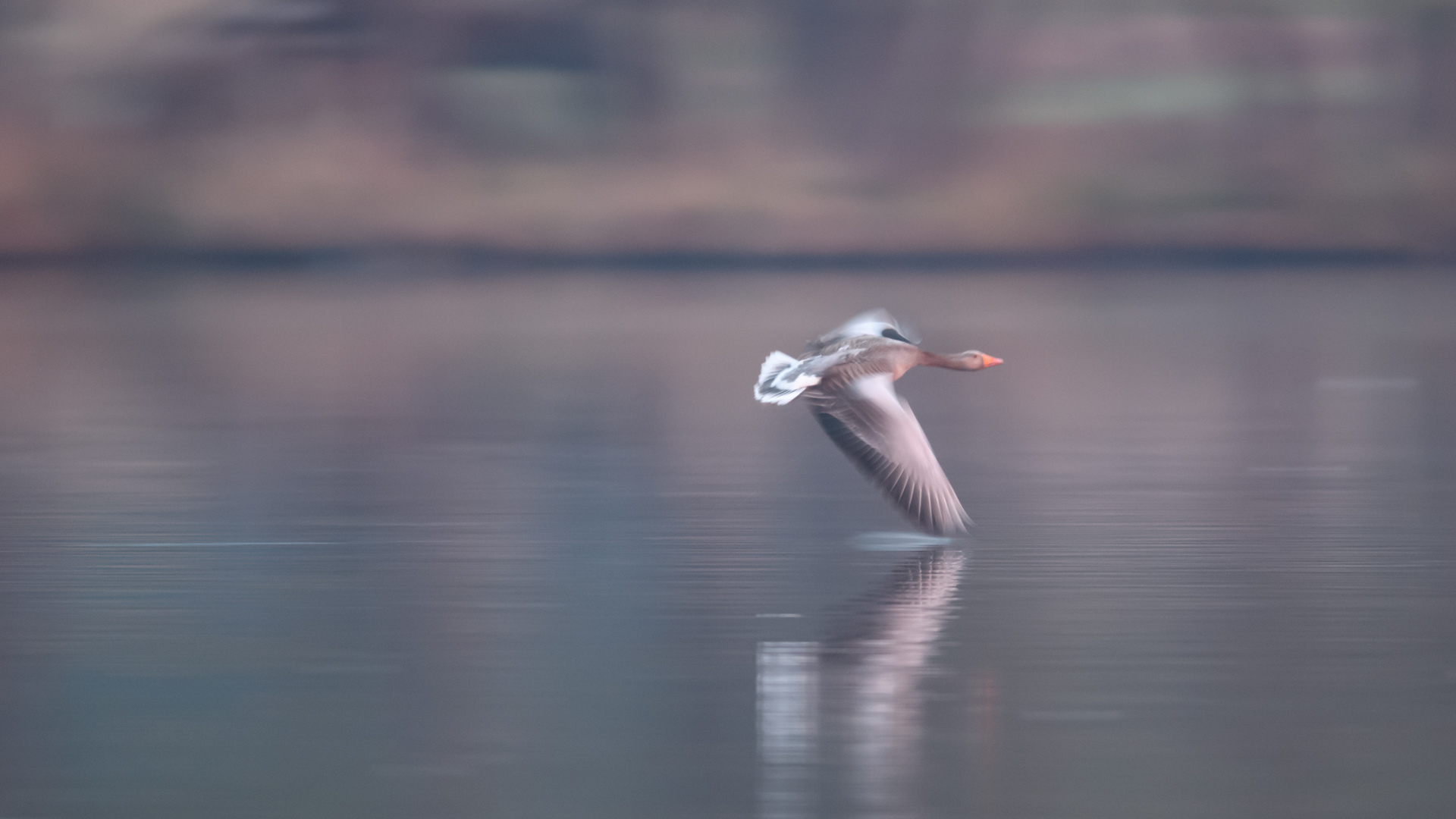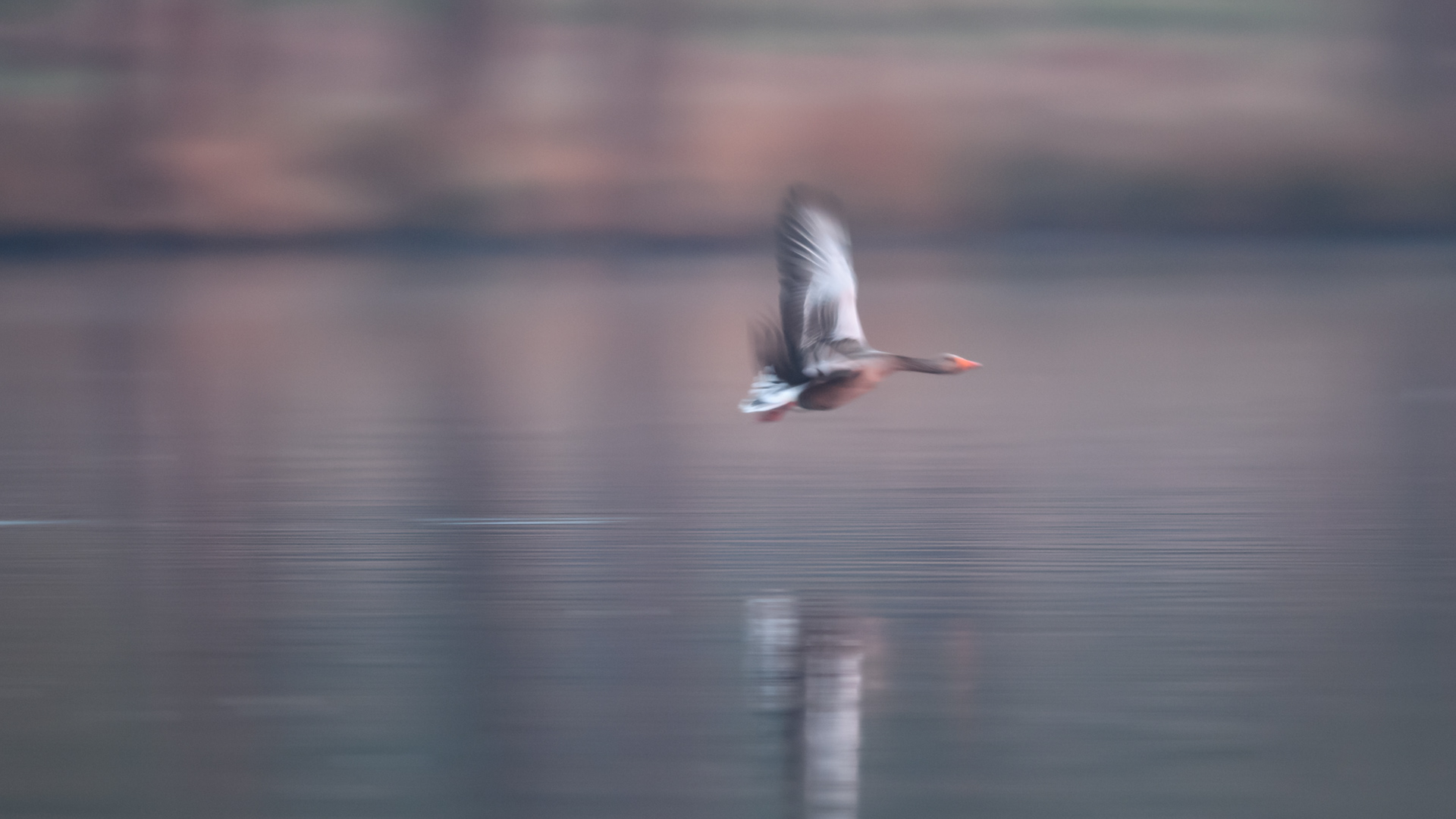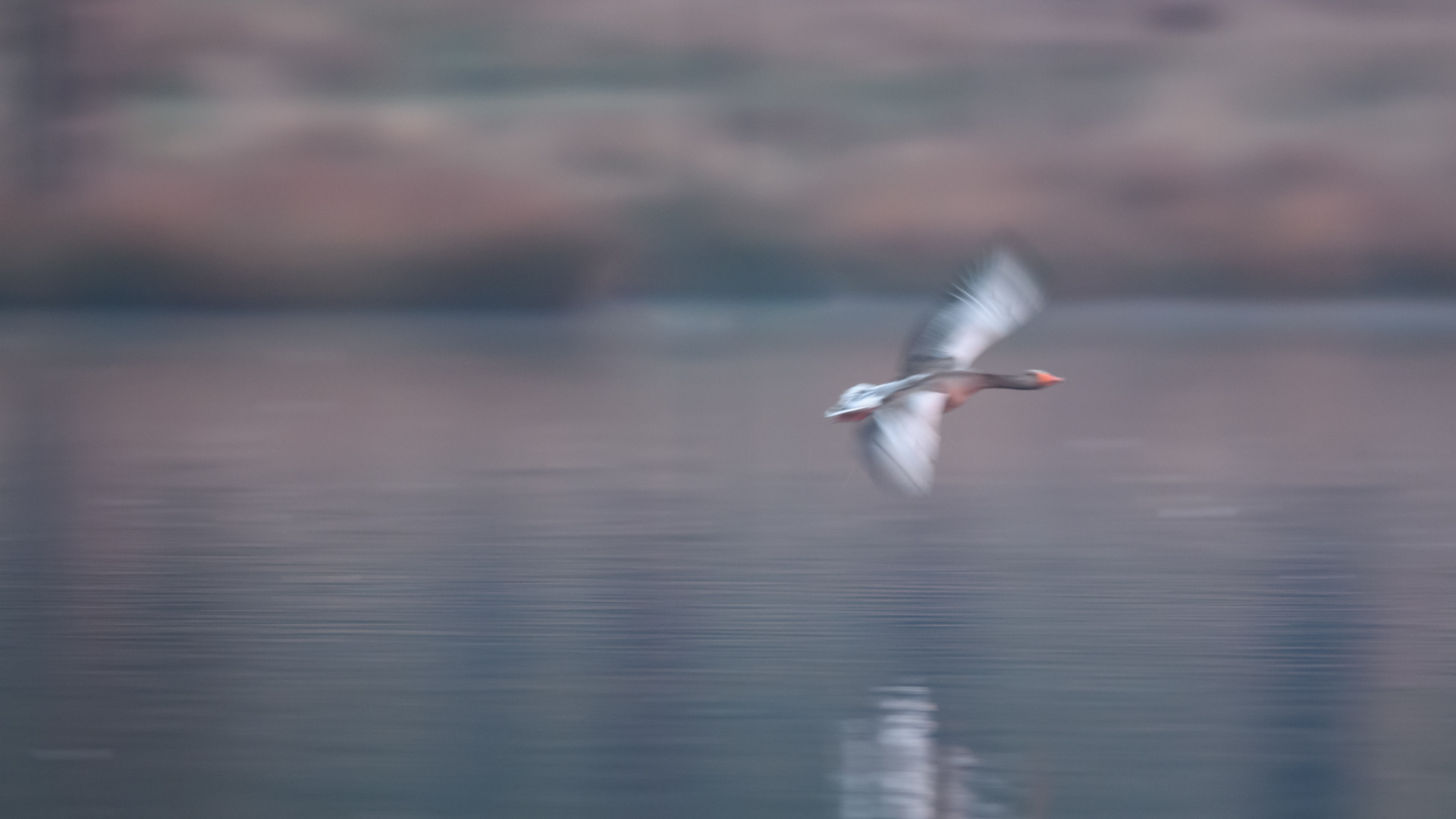 This one here is my favourites of the day.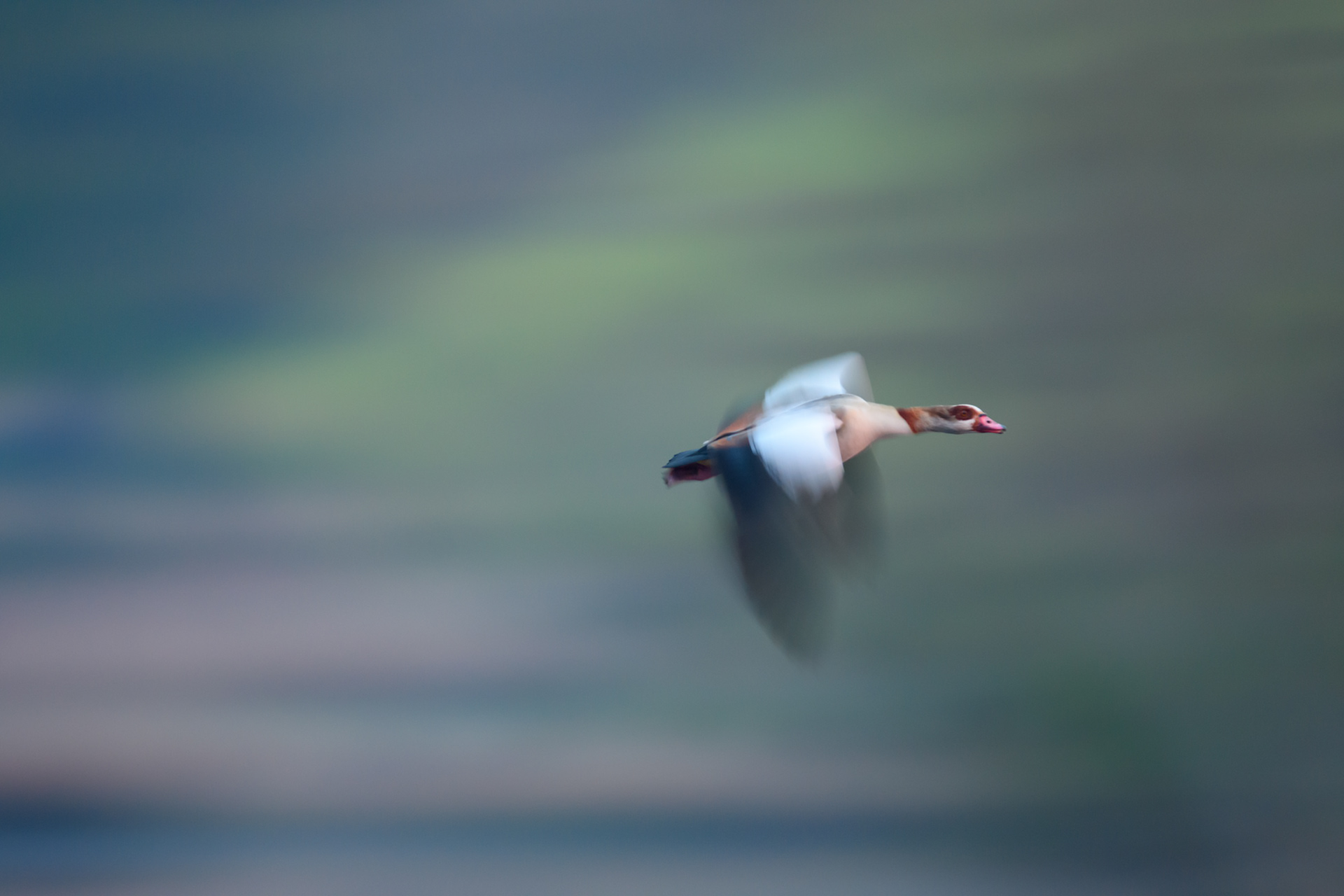 As the light improved I raised the shutter speed to vary the results.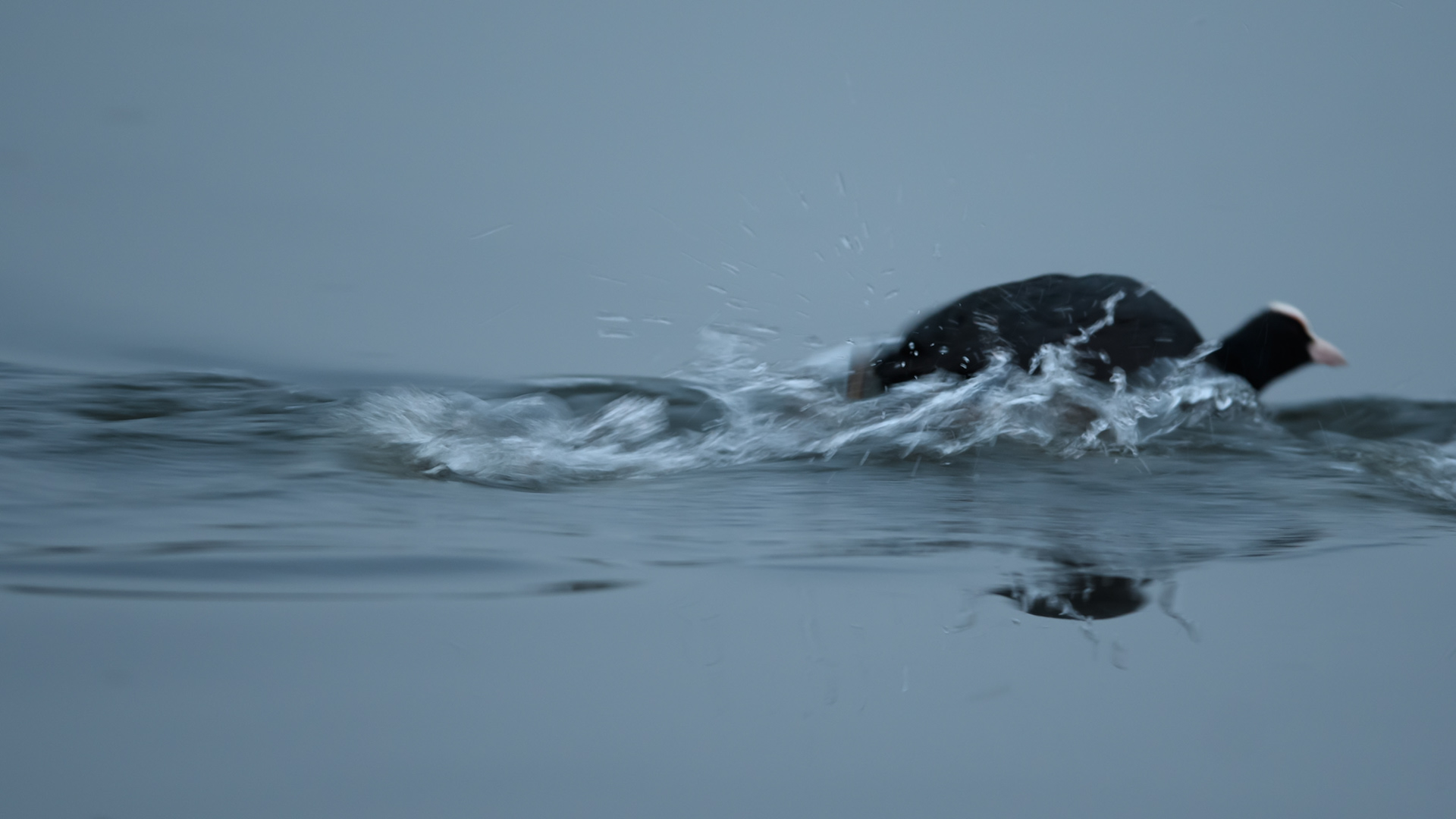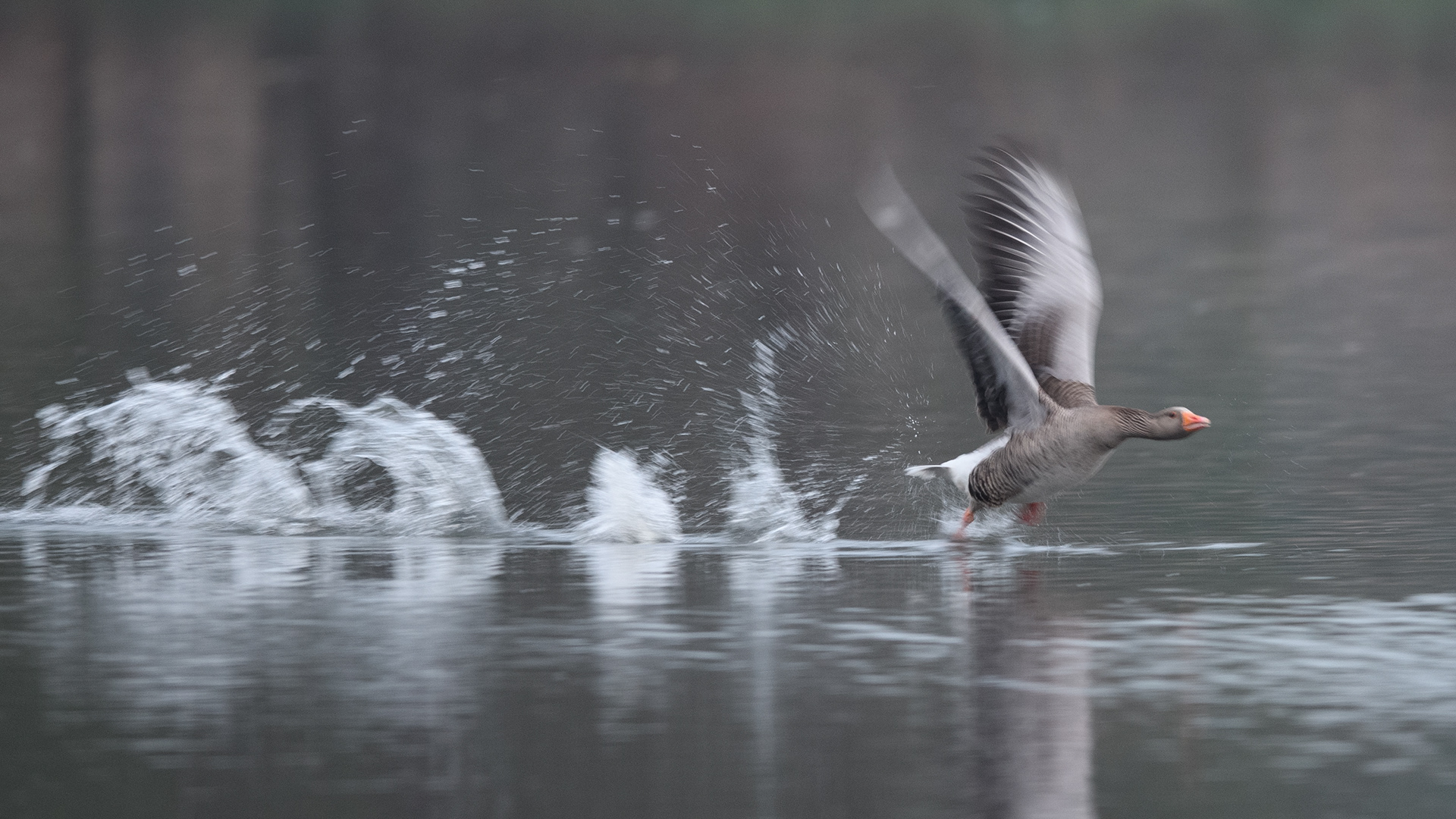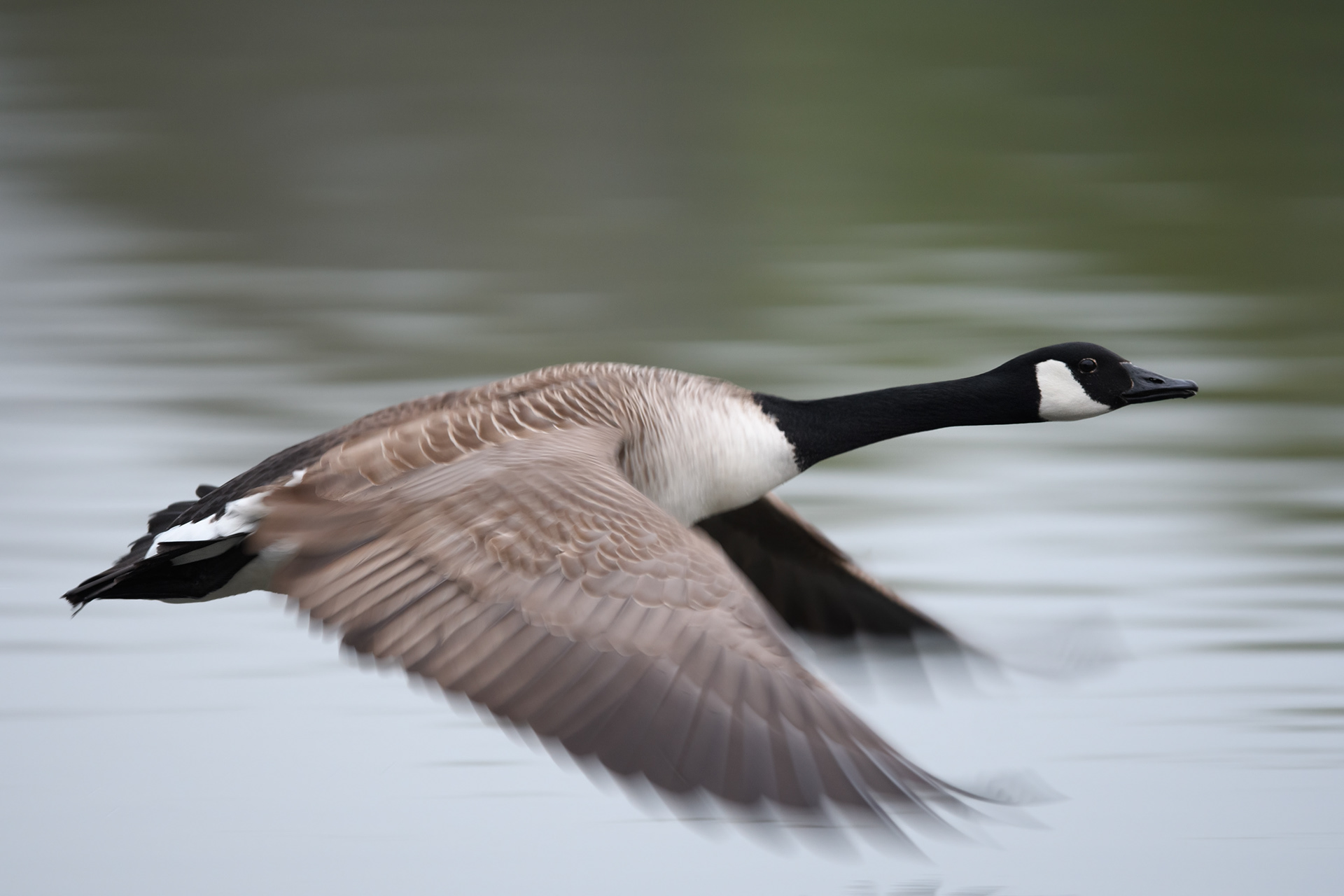 I really like the 1/30s images. It creates a paintery effect that I find very attractive. I don't really care for the 1/60 - 1/100s that much, but I do like the 1/125s image. It gives a good blend of sharpness and detail with the added motion of the wings.
It is interesting as we always strive to get super-sharp, highly detailed images, I really like some of these images despite the lack of high definition so I will definitely try this again.